Installation Cables
From Technical Support Wiki
For units that do not carry cables as part of their installation kits, we have this guide for identifying the proper electrical cables needed for the installation Air-Con units. These cables can be found at a local hardware or electric supply store. For units that use 220Vs please consult an electrician for proper installation.
Power Cables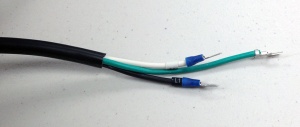 10-3 gauge super service wire
For lengths under 25 feet
12-3 gauge super service wire
Signal Cables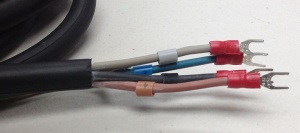 16-4 or 14-4 gauge super service wire
Simple Wiring Guide
This simple wiring guide can help with all Air-Con Mini Split installations.
Wiring Guides
For more advanced Wiring Diagrams for our units please refer to the following links:
Blue Series
Silver Series
Platinum Series
36K Mini Split Series
Multi Split Series